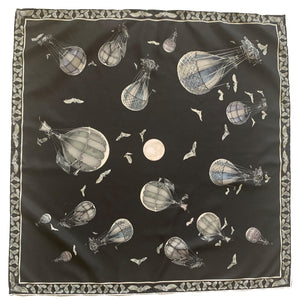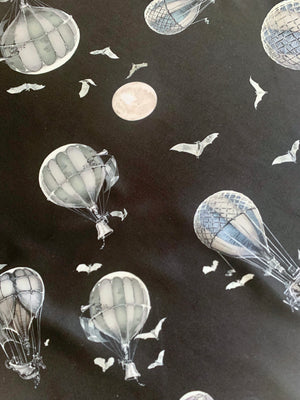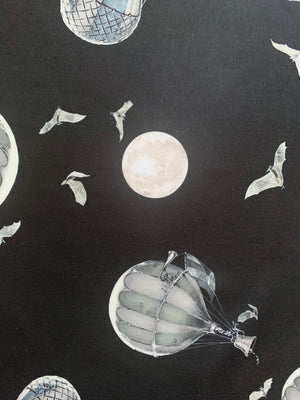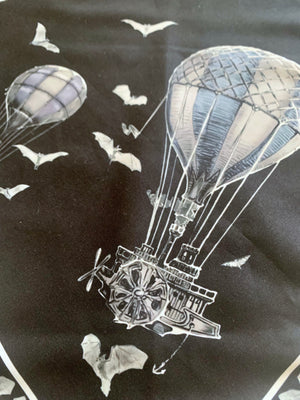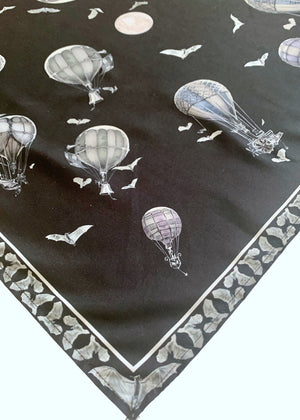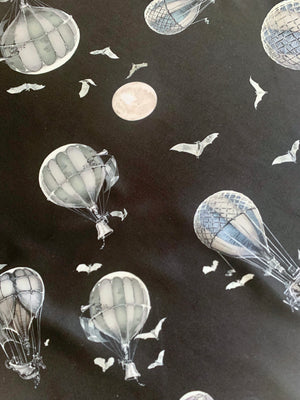 Hot Air Balloon Parade Bandana | Scarf ~ Fox Savant
 This swoon-worthy scarf features the Bats & Balloon print with a full moon center and adorable bat border. 🦇 
This Hot Air Balloon bandana is super versatile; wear it as a scarf, headband, bag accessory, or even use as an altar cloth! With double-folded edges and a detailed single-sided print, it's sturdy and durable to use for as long as you like.  
Available in 2 sizes: (M) 21 x 21 or (L) 25 x 25. 

100% microfiber poly

Breathable fabric

Lightweight and soft to the touch

Double-folded edges

Single-sided print

Multifunctional 




M

L

Length

21 ¼

25 ¼




Width

21 ¼

25 ¼
Made to Order. Production takes about 7-10 days.