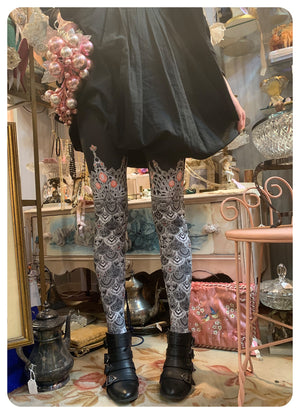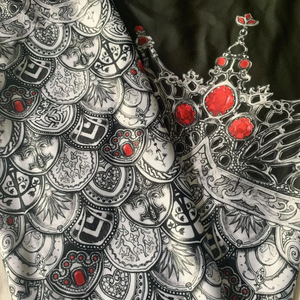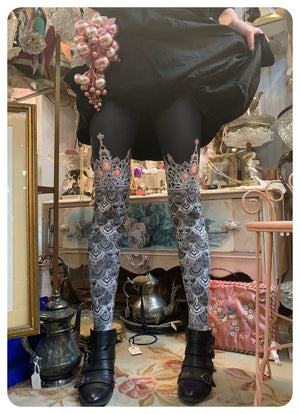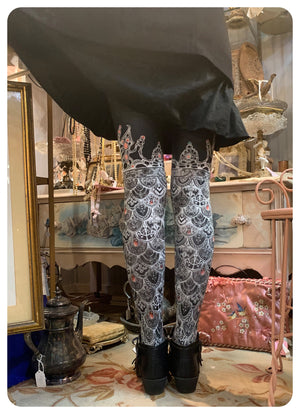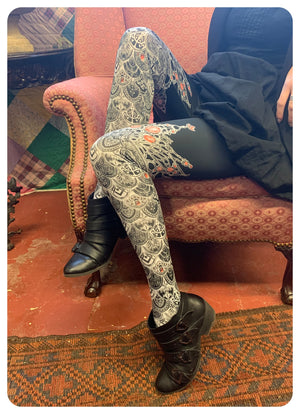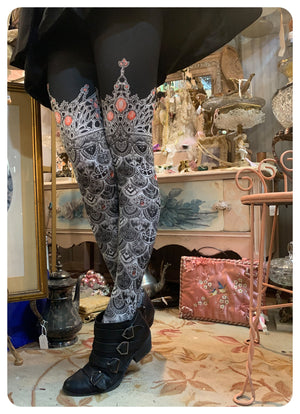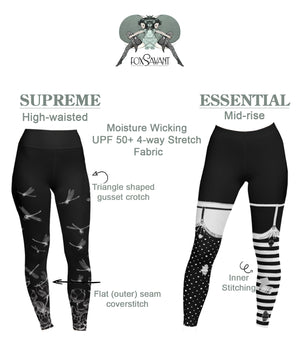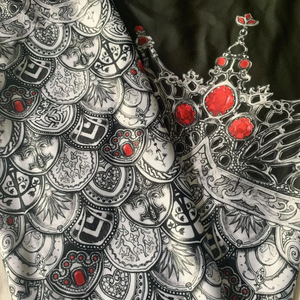 Ruby Armor Leggings ~ Fox Savant
★ The Ruby Armor legging is detailed with jewels, intricately drawn dragon scales, keyholes, hardware, and ruby encrusted Tiaras fit for a Fairy Tale!

Want more Jewels? Be sure to check out our Bewjeled Armor Collection! 
REVIVAL SERIES ~ from our Carousel Ink Collection ca. 2013.
★ Custom Hand drawn epic Art by Martin of Fox Savant Proper.
Copyright © 2023, [FOX SAVANT]. All rights reserved. |