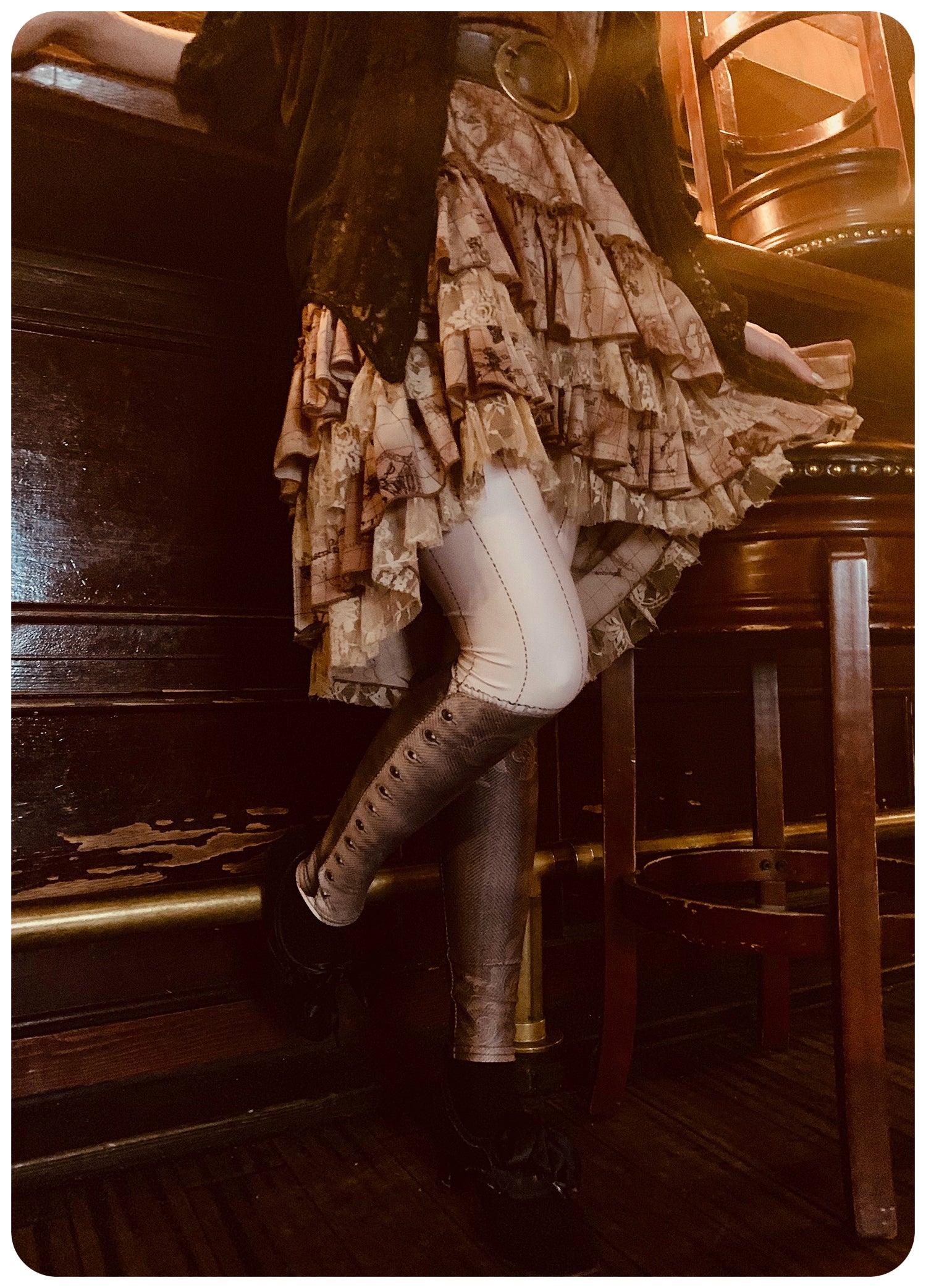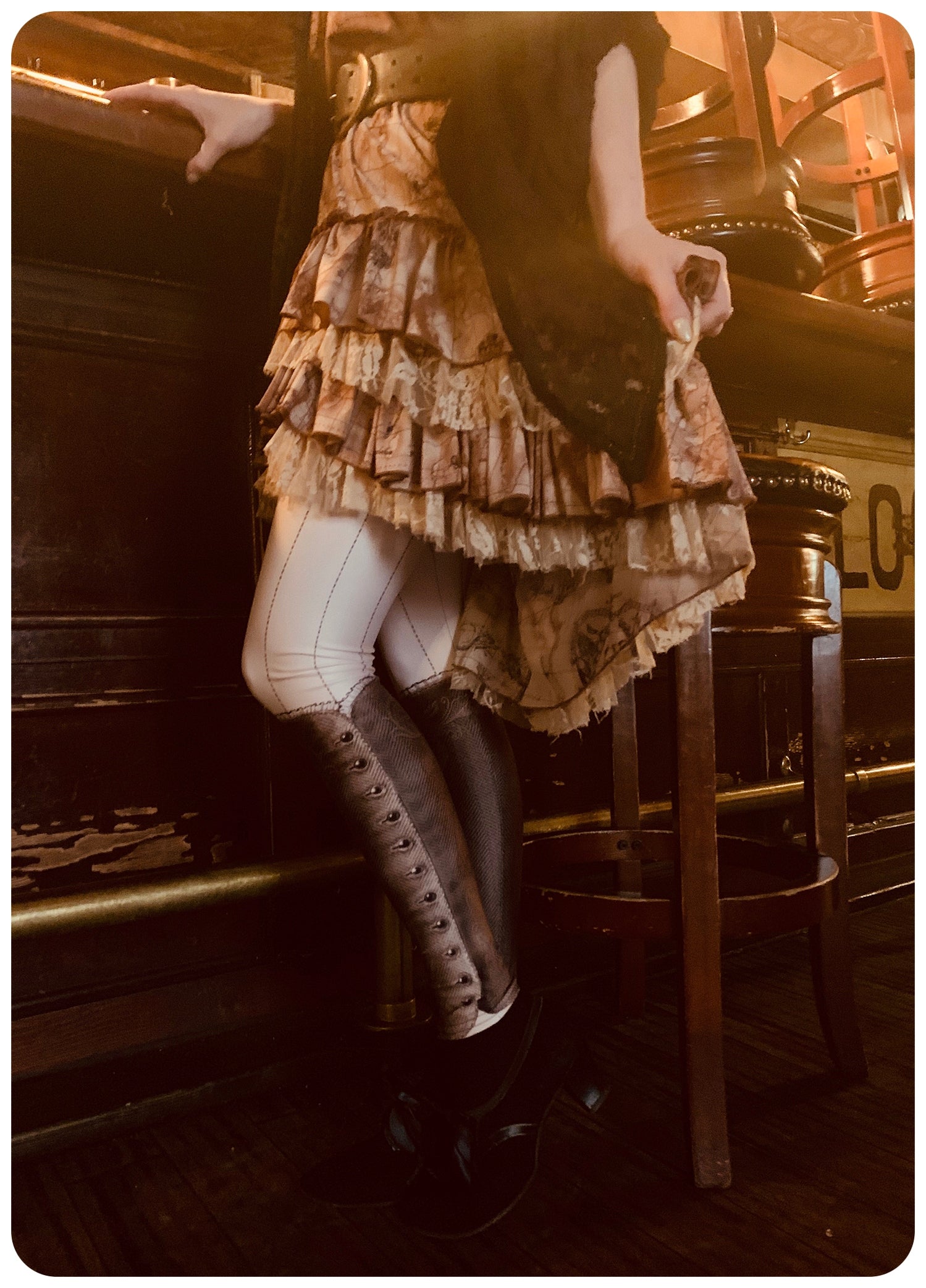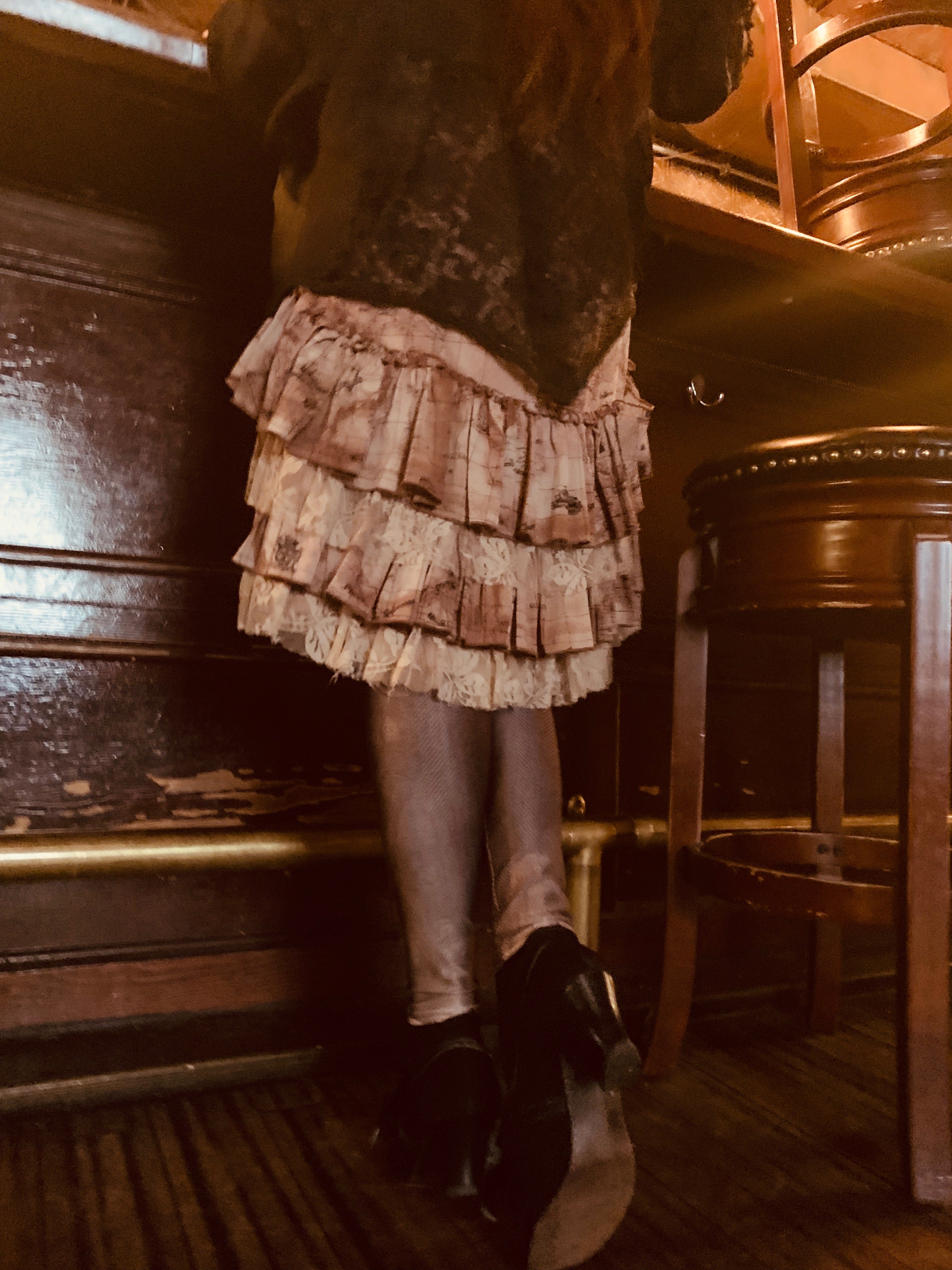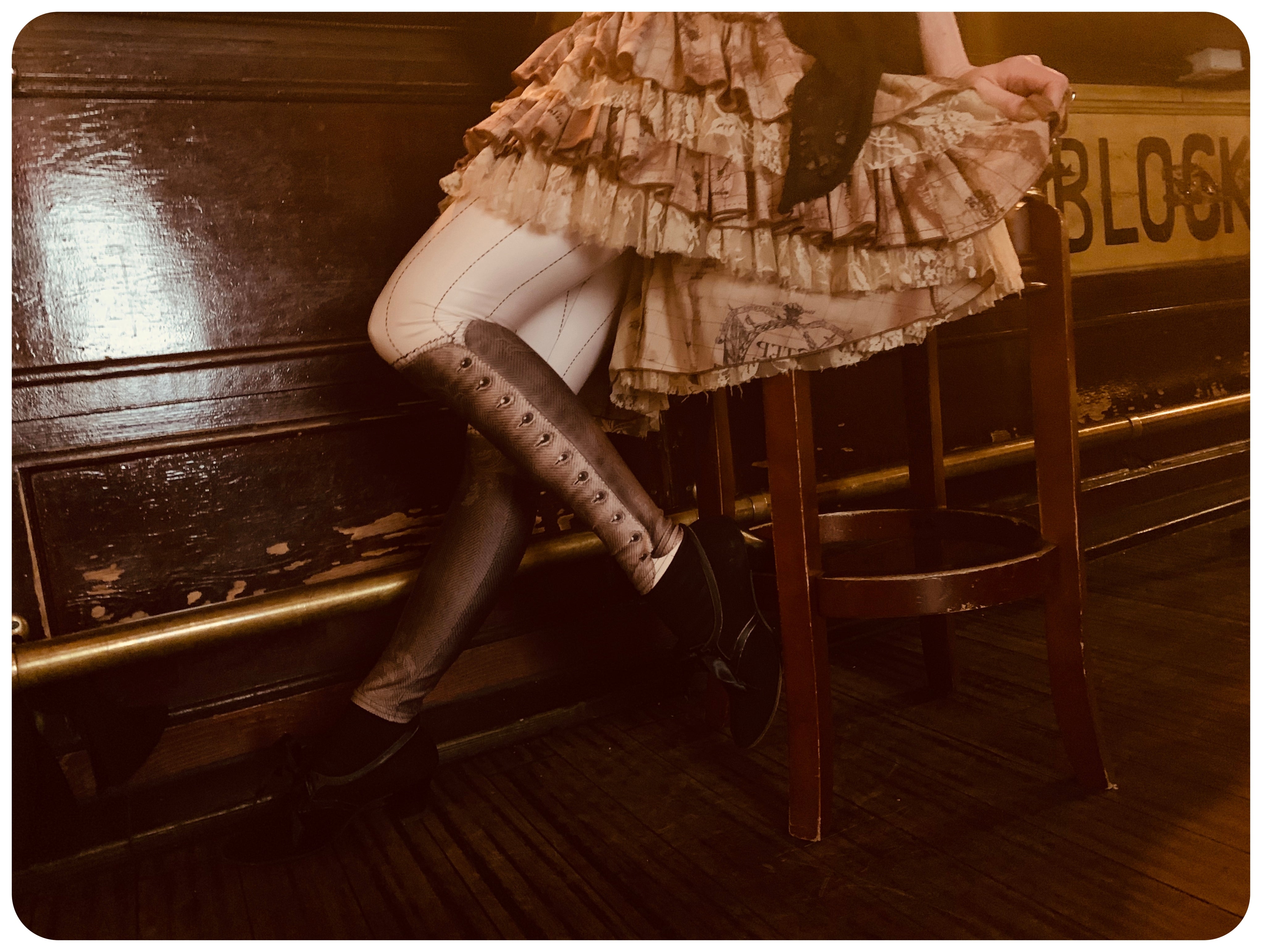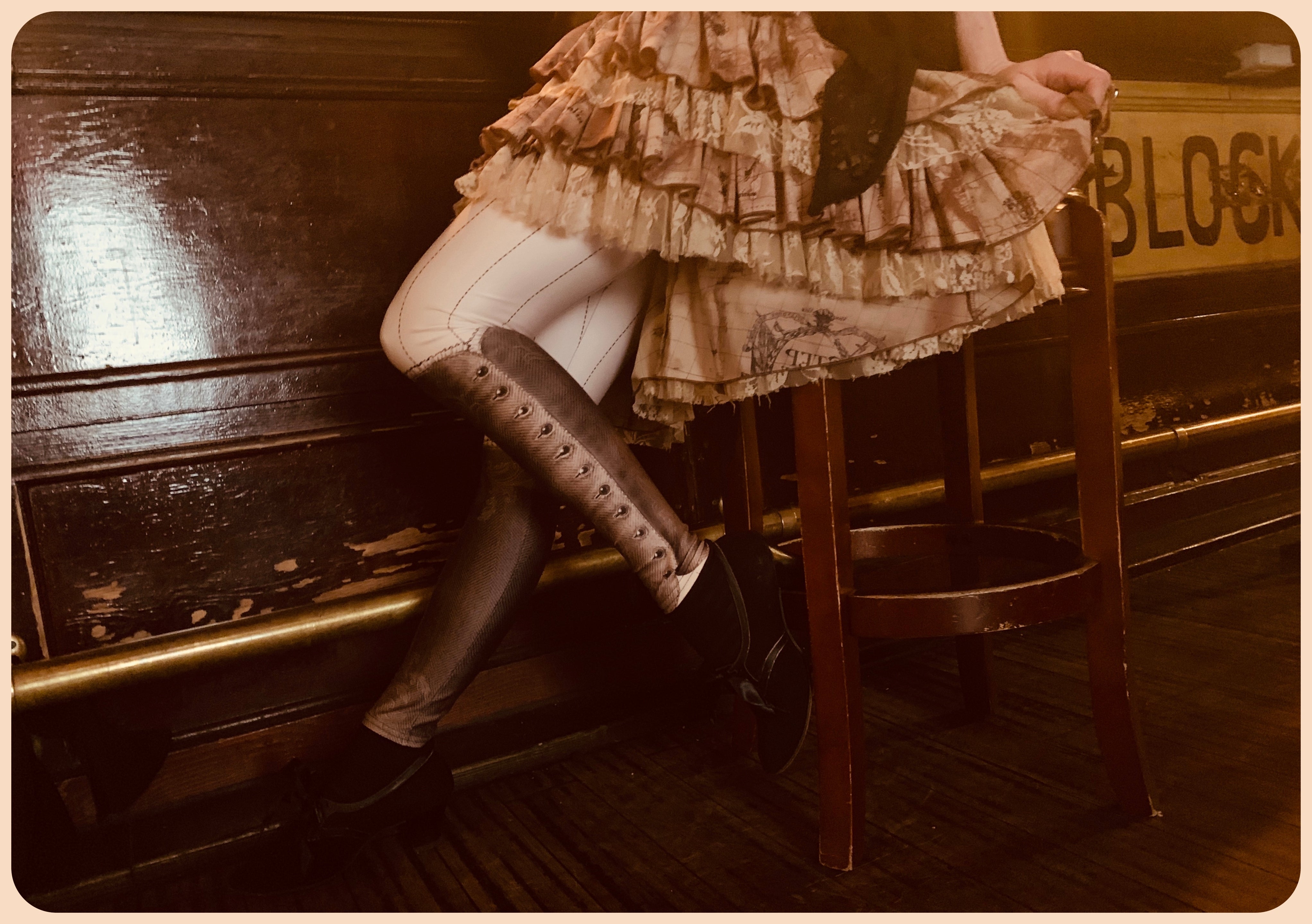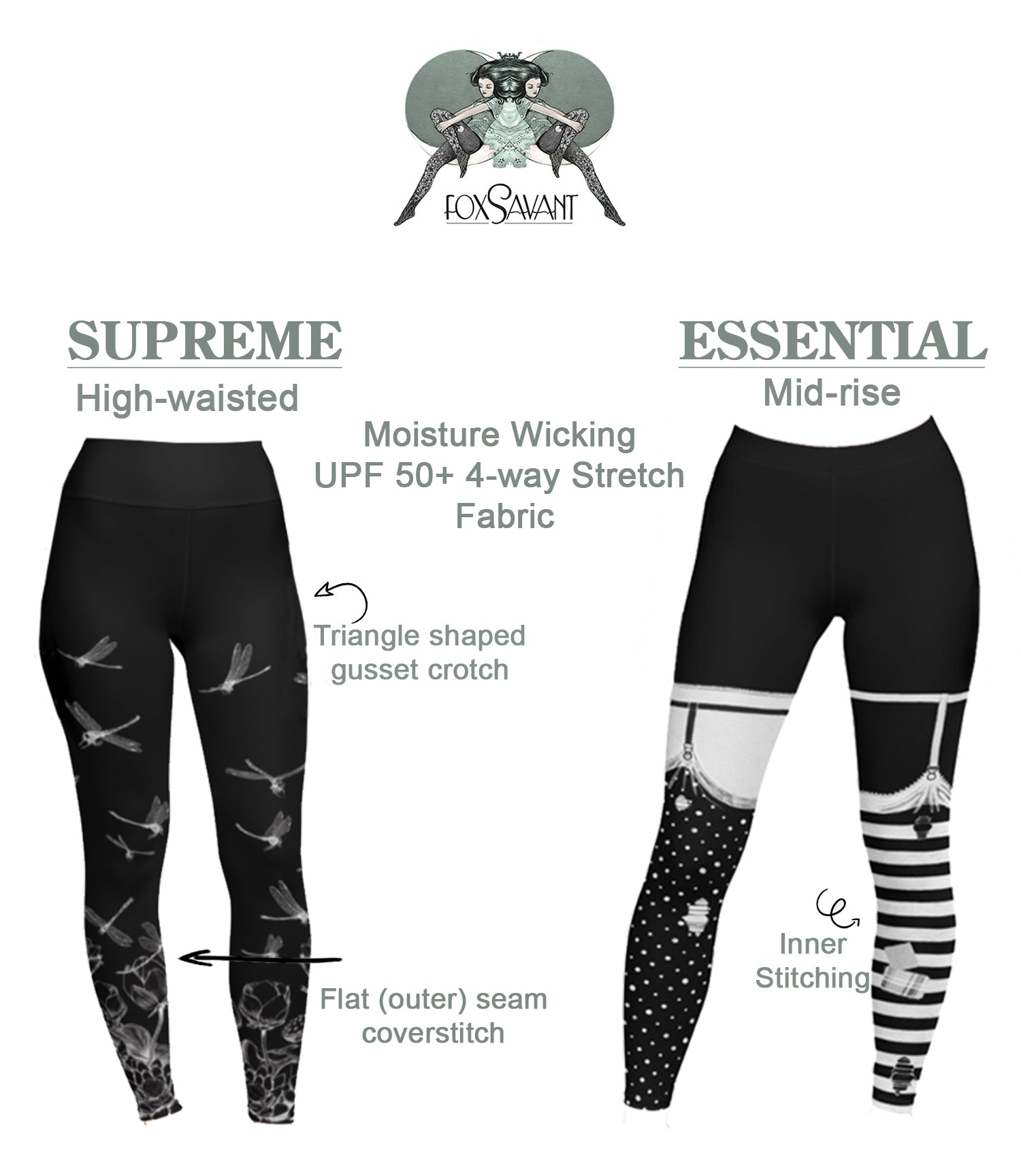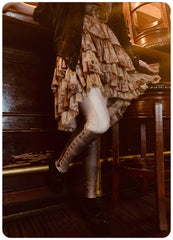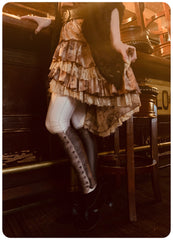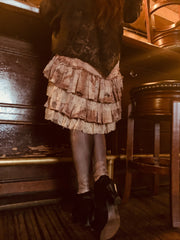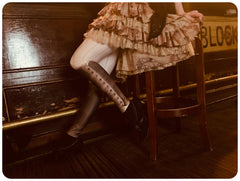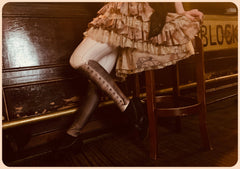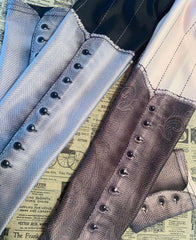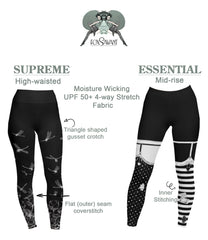 Saloon Leggings - Sepia ~ Fox Savant
$48.00
Out of stock
✨ 🖤 ✨
Secure Checkout with:

★ Welcome to the Saloon where you can sashay your way around this dusty watering hole with Gold Prospects on your Mind in your fanciest of spatted Victorian leggings! Pictured here are the "SEPIA" floral embroidered spats with shiny black buttons and delicate lace trim atop a tea-stained & black Pinstripe.
★ Custom Hand drawn epic Art by Martin of Fox Savant.
Copyright ©2023, [FOX SAVANT]. All rights reserved. |
ESSENTIAL LEGGINGS
• Smooth & Comfortable Microfiber Yarn : 80% / 20% spandex light luster mattes out when worn
• Sizes XS- XL Overlock and coverstitch
• 1.5 elastic waistband
• Four-way stretch; fabric stretches and recovers both on the cross and lengthwise grains
• High detail art

SUPREME LEGGINGS
• Smooth & Comfortable Microfiber Yarn : 80% / 20% spandex light luster mattes out when worn
• Sizes XS- XL Flat seam, cover stitch (OUTER STITCHING IN BLACK)
• Raised waistband
• Soft, 0.25" wide, clear elastic in waistband for extra comfort
• Triangle-shaped gusset crotch Four-way stretch; fabric stretches and recovers both on the cross and lengthwise grains
• INNER POCKET (2.76"W 2.36"H) High detail art
PLUS LEGGINGS AVAILABLE IN SIZES 2XL - 6XL
• Synthetic Blend / Lycra : 82% / 18% spandex light luster mattes out when worn
• Comfortable high waistband
• Overlock and coverstitch seams 1" wide elastic waistband for extra comfort